The Muslim Issue
If he was white, would he get away by blaming mental health issues? Hardly. He wouldn't be getting 'treatment'. He'd be in jail.
.
.
Man spits in baby's face and tells mother: 'White people shouldn't breed'
Rezzas Abdulla has two previous convictions for race-hate attacks against white women. 
by Loulla-Mae Eleftheriou-Smith
22 February 2017 16:26 London
The Independent Online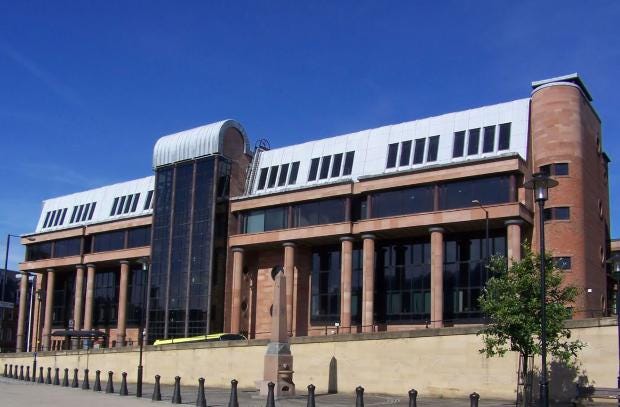 He was sentenced at Newcastle Crown Court
A man who spat in a baby's face and shouted to its mother that "white people shouldn't breed" has been spared jail after being convicted of racially aggravated assault.
Rezzas Abdulla, 33, spat in the face of a nine-month-old baby while she was in her pushchair last January.
Mother Rebecca Telford, 25, had been walking with her baby Layla-Jean in South Shields when Abdulla spat at her child and shouted "white people shouldn't breed".
View original post 284 more words