The Muslim Issue
President Donald Trump to publish weekly list of crimes committed by immigrants
Republican plans to publicise 'criminal actions committed by aliens' and crack down on 'sanctuary' cities that protect migrants from being deported
Ben Kentish
13:37, 26 January 2017
The Independent US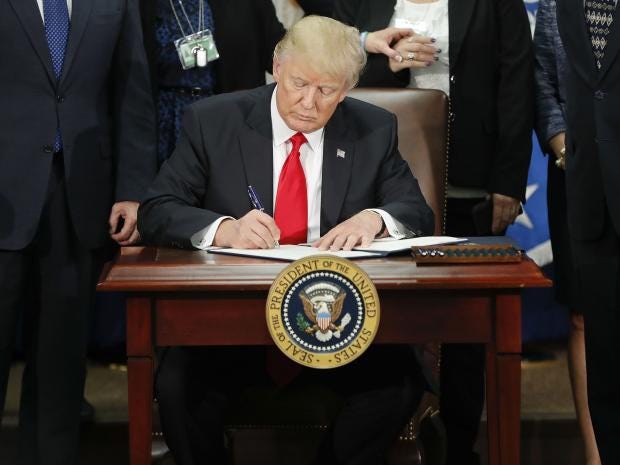 On 25 January 2017, President Donald Trump signed an executive order for border security and immigration enforcement improvements at the Department of Homeland Security.
Donald Trump has ordered his new administration to publish a weekly list of crimes committed by immigrants.
The US President's sweeping new executive order on immigration, which he signed on the fifth day of his presidency, includes a paragraph mandating the Secretary for Homeland Security to "make public a comprehensive list of criminal actions committed by aliens" in the US.
The list will also include details of so-called "sanctuary cities" that refuse to hand over immigrant residents for deportation.
The order reads:
To better inform the public regarding the public safety…
View original post 463 more words