The Muslim Issue
Do they not even know the difference between right-wing and left-wing? This is a socialist far left group – not a far right group. The left has made it into a fashion to blame their own ideology on the 'far right'.
A politician is killed and this results in a ban of 'far right' groups. Meanwhile, followers of Islam rape, rob and kill all across Europe and the UK under the mentorship and encouragement of Islam, but Islam is not up for any ban. Maybe the Muslims need to start killing more politicians.
.
.
Far-right group National Action to be banned under terror laws
12 December 2016, BBC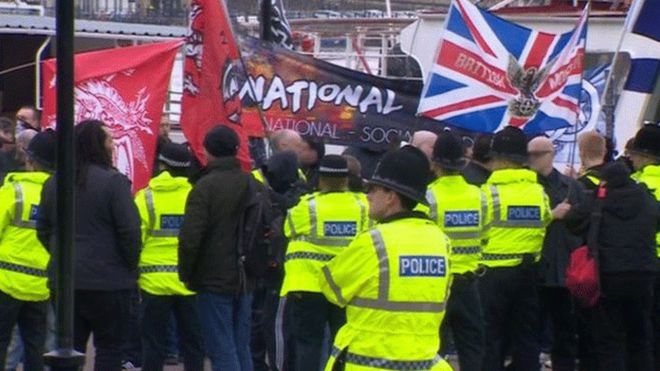 A British neo-Nazi movement is to become the first far-right group to be banned under terrorism laws in the UK.
Home Secretary Amber Rudd said National Action was "a racist, anti-Semitic and homophobic organisation".
An order laid in Parliament to proscribe…
View original post 519 more words